The Elementary School Counseling aims at fostering students' social, emotional and personal growth at each stage of their development along with essential learning in school.
It is achieved by providing individual consultation and counseling, classroom guidance, assessment and crisis intervention and by coordinating student services and providing support for both teachers and parents. The Counselors maintain an open-door policy and are often able to accommodate individuals on a drop-in basis.
IS Manila's Counseling Department hosts several activities and events throughout the year. Watch out for some of the workshops offered to ISM parents this school year.
Meet the Counselors
In Preschool and Kindergarten, the classroom teacher takes responsibility to support student's social and emotional development.  The teachers consult with Anissa Eglington, one of the Assistant Principals, and if needed, one of the two Elementary Counselors as required.  Anissa is available to meet with parents regarding parenting and the development of three to five-year olds.
Melinda Myer - Grade 1, Grade 3
Inge Strange - Grade 2, Grade 4
Melinda Myer - Grade 1, Grade 3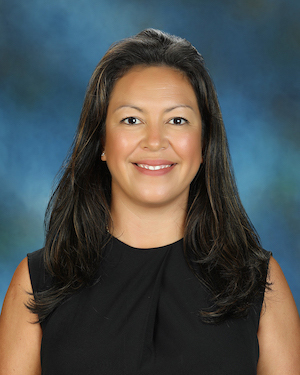 Melinda Myer joined ISM in 2017, hailing from Portland, Oregon. Prior to coming to the Philippines, Melinda was the Elementary School Counselor at the International School of Myanmar for three years.
In Portland, Melinda worked in high needs schools as a Child and Family Therapist, providing intensive therapy to children and their families who were referred to outside counseling services. Melinda received her undergraduate degree from Pacific University in Forest Grove, Oregon majoring in Psychology and minoring in Spanish. After taking a short hiatus, Melinda returned to graduate school at Lewis and Clark College in Portland to receive her Masters Degree in Professional Mental Health Counseling.
In Myanmar, Melinda helped establish a more comprehensive counseling program at the elementary school as well as providing resources and materials for parent education. Melinda coordinated and organized the monthly parent coffee mornings, bringing in outside professionals to educate parents on various topics including dental health, emotional health in adolescents, nutrition, and positive parenting. Melinda enjoys playing in a reggae band, beach time, spending time with her puppy, and visiting family around the world. She is a member of the International School Counselor Association (ISCA).
Melinda's office is located in the main ES administrative office area and she can be reached at myerm@ismanila.org.
Inge Strange - Grade 2, Grade 4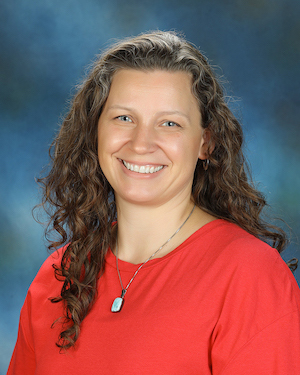 Inge Strange has been overseas for over fifteen years and this is her 7th year here at ISM. Originally from Canada, Inge received her B.Ed. in 2001 from Nipissing University and also holds a Masters Degree in Counseling Psychology from Yorkville University. Her professional passion is to support all families using a strengths-based approach. She enjoys supporting children through positive relationships, prosocial skills training, small group and individual play experiences. 
Throughout her years in education, Inge has held several roles including Early Intervention Facilitator, Early Years Teacher, Early Years Administrator, and Family Support Facilitator. She has also had the opportunity to fulfill other community roles including Grade Program Lead, Mathematics Program Lead, Outreach Children's Program Facilitator, Service Learning Coordinator and was on the Board of Directors for her children's preschool. 
Previously, Inge has lived in Canada, Taiwan and Abu Dhabi. Her two children are also enrolled at ISM and her husband, Mr. Scott, teaches Grade 3. Inge enjoys yoga, running, singing, traveling to new places and bike riding with her children. She can speak some Mandarin and French and is happy to practice with anyone who's willing.
Inge's office is located in the main ES administrative area. She can be reached at strangei@ismanila.org.
The role of the Elementary School Counselor at ISM is varied:
Admissions
The Counselor is the first contact new students and families have with the elementary school during the initial interview when applying to ISM. This meeting is an opportunity for the Counselors to get to know the student better before placing them in their new class. It is also an opportunity for parents to share useful information about their child, and to ask any questions about the Elementary School Program.
Working with Students
Over the course of the school year Counselors interact with students in a variety of settings. The main focus of the Counselor is to support the social, emotional and behavioral needs of children in collaboration with parents, teachers, and other related professionals.
Counselors are involved in individual counseling aimed at assisting students with problems arising from academic, social, personal, or family conflicts. Group and classroom sessions intend to help students gain insight into behaviors, understand attitudes, interests and capabilities, and learn how to make intelligent decisions. The Elementary Counselors are also members of the Learning Support Resource Team which works to assist students with special learning needs.
Working with Teachers and Parents
Counselors work with teachers and parents in a collaborative approach to find the most effective methods to help each child reach his/her personal potential. Always operating with the best interest of the student in mind, we work together to help each child achieve academic and social success.
Parent Presentations and Workshops
Parent presentations and workshops are given on a wide array of educational and developmental issues designed to help parents become familiar with special topics of interest, and our programs and services, all with the aim of better serving each child and strengthening the bond between home and school.
Please contact Ms. Myrna Perez for transcripts, appointments and any other pertinent counseling requests. She can be reached at 8840.8455 or perezm@ismanila.org
Experience Elementary School at ISM