The Middle School Counseling team aims to provide a proactive and collaborative program that promotes the overall well-being of each student, ensuring that they learn in a safe, healthy and supportive environment. 
Students are assigned alphabetically between the four Counselors for the duration of their Middle School years; however all the Counselors are available for consultation for personal or academic concerns.
IS Manila's Counseling Department hosts several activities and events throughout the year. Watch out for some of the workshops offered to ISM parents this school year.
Meet the Counselors
Therese Mouat - Grade 5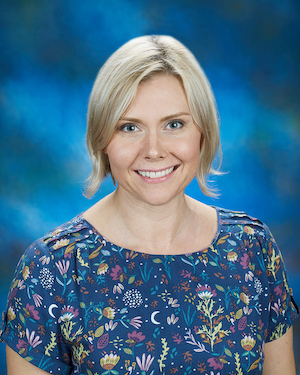 Therese Mouat is from the north of England, where she taught Modern Foreign Languages for eight years and led the MFL department of a school in Leeds.
 

She began teaching at ISM nine years ago as Middle School Program Leader for Modern Languages and also enjoyed being part of Grade 6 and Grade 7 Advisory teams. Getting to know students outside of the classroom and providing valuable experiences out of school is important to her, and she has organized a number of service learning opportunities with ISM partner Cottolengo. Therese is currently working towards completing her Certificate of International School Counseling through the Principal's Training Center.
 

As a Middle School Counselor, Therese is passionate about helping students to develop and use their strengths so that they can lead safe, happy, and successful lives.
 

Prior to teaching, she worked in London for a team that supported families with diverse backgrounds and languages in accessing education services. She has also run her own business; her favorite part of which was helping young people to take their first steps in the world of work and develop important life skills.
 

In her free time, Therese likes to cook for friends and family, listen to music and go to the gym. She particularly loves traveling and is always on the lookout for the next exciting place to visit!
Alex Newgard - Grade 6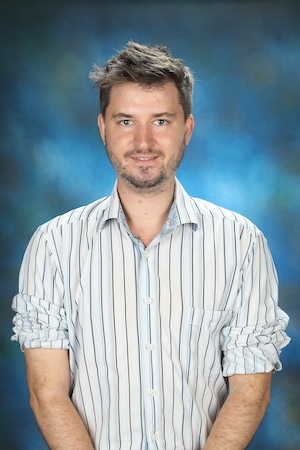 Alex Newgard is from Southern California and is starting his ISM journey this year. With 5 plus years of school counseling experience, Alex comes most recently from Hyderabad, India where he worked for 3 years as a Grade 6-12 counselor with a focus on creating inclusion and diversity programs, developing student mentorship initiatives, and cultivating a Middle School community of clubs and passion projects. At the same time, Alex ensured that effective referral systems were in place to best support family needs and enrich school resources. As a participating member of "Parents as Partners", Alex is a strong believer in working in collaboration with families and that children benefit most from being heard and not solved.
 

With a Masters degree in Social Work from the University of Southern California (USC) and Psychology from the University of Westminster in London along with a professional license in teaching, Alex values the importance of working towards understanding the relationship with ourselves as individuals, as well as with others.
 

When Alex is not working, he can often be found playing hide-and-seek with both his 4-year-old son and daughter, enjoying a good meal with his best friend, who just so happens to be his wife, and many video calls with his family in the US. Alex looks forward to being a Bearcat and helping in any way he can.
Marco Tello - Grade 7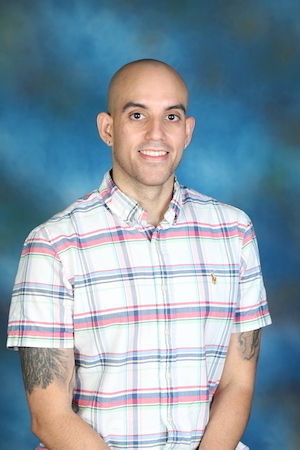 Marco Tello is originally from New Jersey and grew up in Allentown, Pennsylvania. He obtained his bachelor's degree in Psychology from Kutztown University and his master's degree in Counselor Education at Penn State University.
After graduating from Penn State, he decided to move to Charlottesville, Virginia where he pursued a career in school counseling. He became a counselor at Agnor-Hurt Elementary School for four years and at Albermarle High School for two years. Marco is passionate about working in diverse communities and is a culturally responsive certified educator. He led and established professional development and practices around this work as well. He loves building partnerships within the community he works and lives in, and building family partnerships are important to him. Marco is also a member of the American School Counselor Association.
Marco is passionate about spending time with his family and friends. He loves traveling and engaging in experiences and cultures that are traditionally different from his own. He is very enthusiastic about sports... both playing and watching them! Marco is very excited about working at ISM and can't wait to serve the students and families!
Abigail Diwas - Grade 8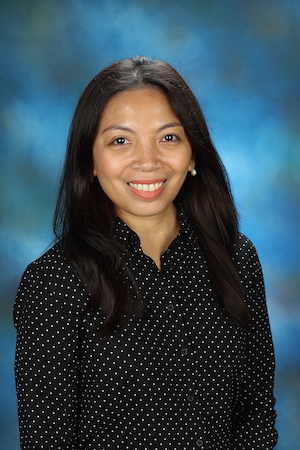 Abbey is from Baguio, Philippines, and is a graduate of St. Scholastica's College in Manila, where she obtained the degrees BS in Psychology and BA in Guidance and Counseling. She went on to pursue her Masters Degree in Guidance and Counseling at Saint Louis University, Baguio and is currently finishing her Doctorate Degree in Counseling Psychology at De La Salle University, Manila. Ms. Abbey also holds an Early Childhood Education Certificate from the University of California, Los Angeles, USA.
 

She is a licensed Counselor and Psychometrician in the Philippines and is a member of the Philippine Guidance and Counseling Association and the American School Counselor Association.

She joined ISM this school year after almost 20 years of service with Brent International School, Inc. where she was the K-12 Counselor and Learning Support Coordinator. She has worked with children, teens, adults, and families from diverse backgrounds. She is very passionate about social and emotional learning, and children and adolescent wellbeing. She is also an advocate for mental health and self-care.
 

Outside of her work she loves spending time with her husband and her wonderful ten-year-old son. She also enjoys reading, listening to music, playing the ukulele, and traveling.
The following services are provided by our Counselors:
Welcome of new students and their families to ISM, by facilitating the orientation programs which include academic scheduling and other transition concerns
Provide confidential personal and small-group counseling services
Offer parent workshops throughout the year which address various issues that relate to adolescent students
Collaborate with teachers, parents, administrators and other educators to discuss, design and implement specific interventions based on students individual needs
Represent student's well-being in school-wide program planning in collaboration with the Middle School Administration
Work with Grade Level Leaders to provide specific guidance lessons or initiatives through the Advisory program
Encourage Leadership development through programs such as Student Council and Student Ambassadors
Facilitate the High School Tutoring program, that offers academic and mentorship support for our students by High School volunteers
Availability - Appointments can be scheduled Monday through Friday from 8:00 AM - 4:00 PM by calling 8840.8555,  or simply stopping by. You can also schedule an appointment with our wonderful Counseling Assistant, Ms. Nichole Reyes in the Middle School Office or email us at mscounseling@ismanila.org.
Experience Middle School at ISM